Quilting Projects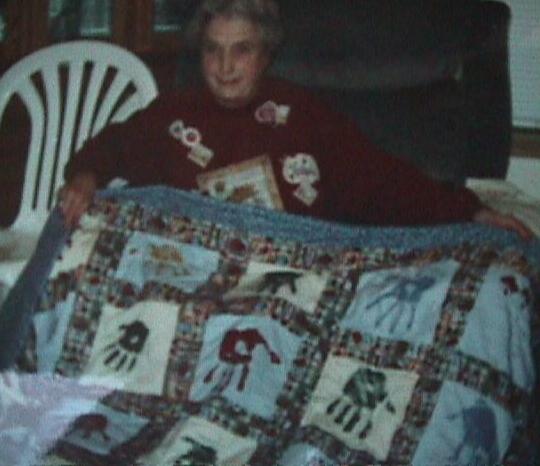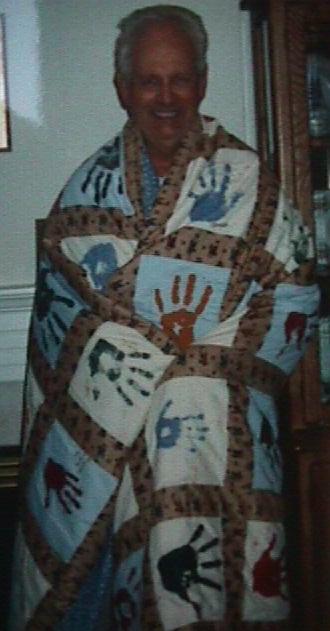 Jean & Larry's Mission Quilts where made by the whole Colton Clan at a family reunion in June of 1997. I then sewed the latticework, squares, and borders together and a friend and I "tied" them together. The quilts were presented to them Thanksgiving 1997.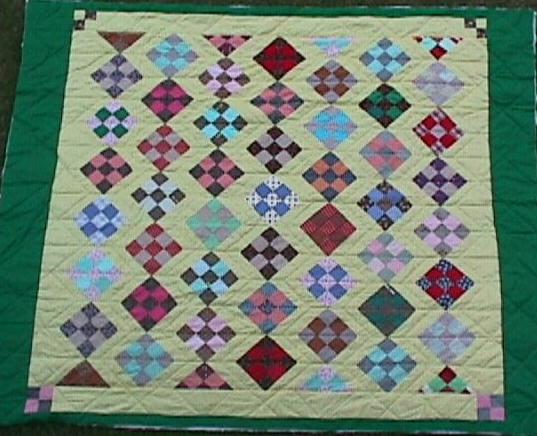 The yellow and green quilt was pieced by Larry's mother years ago. Jean, Donette, and I hand quilted it together during May and June of 1998.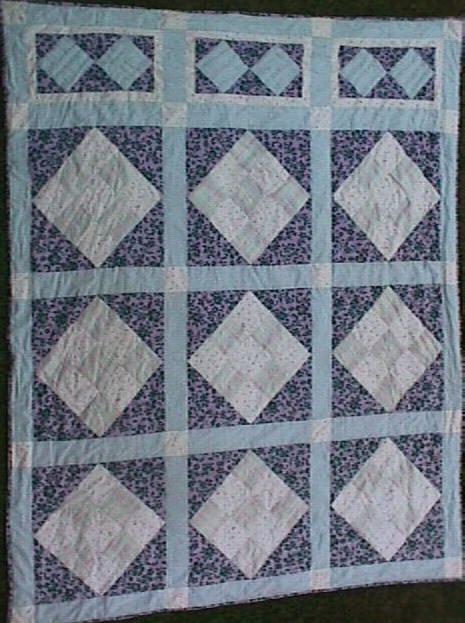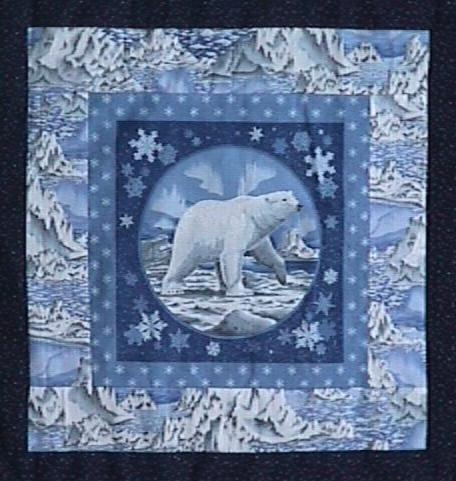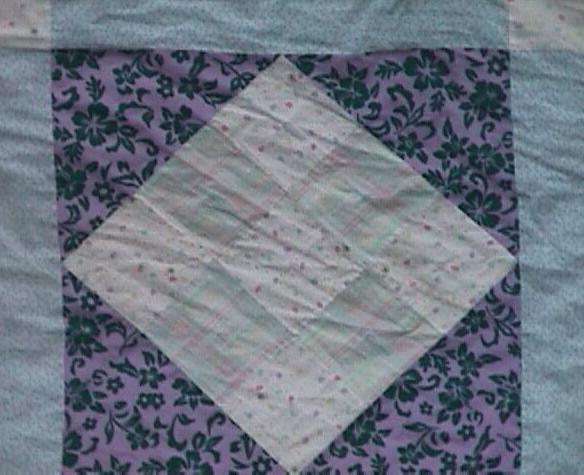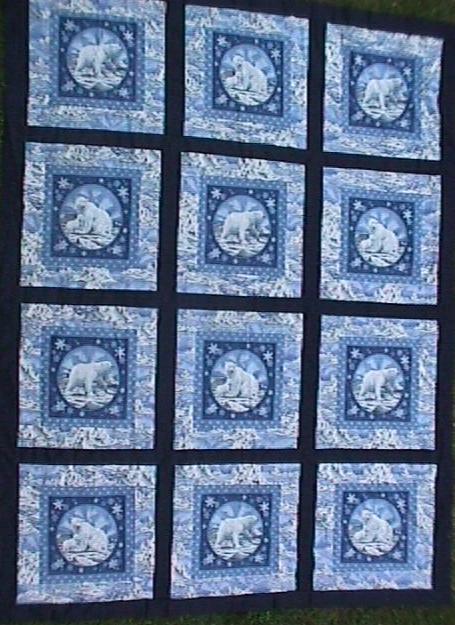 The quilt on the left I made before and after our "interview" trip to BYUH in March of 1997. I bought the purple material at the Flea Market in Hawaii.
The inside block represents the structured and unstructured part of our family. It is surrounded by the sides by the island of Oahu, and beyond that is the Pacific Ocean with the little footprints you find on the sand. The top section that is different was designed for the pillow area of the bed. The Polar Bear Quilt on the right is my current project. It is a nephew's graduation present from High School (please don't tell him about it.) I still have to put the layers together and this one is going to be hand quilted with the centers of the bears being tied in a stitch that won't be noticed. (It is now on the frame. ) :-)
back

some graphics on this page by


To see Joseph's Eagle Quilt that I finished in February of 1997. Click on the word "Eagle".