Frog Eye Salad


1 1/2 Cup Sugar
2 Tablespoons flour
1 teaspoon salt
1 1/3 cup pineapple juice ( or part Mandarin Orange Juice.)
2 eggs beaten
1 Tablespoon Lemon Juice

1 Box of Acini Pepe Pasta (small balls)
1 Tablespoon butter or margarine (optional)

2 cans 11 oz Mandarin Oranges (drained)
1 can 20 oz crushed Pineapple (drianed)
1 carton 8oz Dairy Frozen Topping (Cool-whip)
1 cup minature marshmellows (optional)

Cook Acini Pepe Pasta according to package directions.
Drain and add butter. Put pasta in an air-tight container if possible. (I use a rubbermaid #7)

While pasta is cooking, drain pineapple and oranges and measure juice into sauce pan.
Beat eggs and put in pan, also add sugar, flour, and salt. Beat with wire wisk so
that there aren't any lumps, and cook over moderate heat, stirring constantly until sauce
thickens. Add lemon Juice. Pour sauce onto pasta. Add fruit, mix, and place container in
fridge to cool for hours. Overnight is best. Carefully add topping right before serving.


graphics by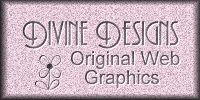 animated frog by Animfactory.com